Newbury Fire Department Stations
The Department operates out of two stations. The main station is at the Newbury Safety Services Building, the Fire Department shares with the Newbury Police Department. The station is located at the junction of Route 103 and Route 103 A in Newbury Center. The original Newbury fire station was severely damaged by fire the night of April 3-4, 1984. The station was rebuilt during 1984-1985 and was dedicated April 28, 1985. An addition to the original station not damaged in the fire was incorporated into the new building. The sign from the old building is above.
The two bay station houses five of the department's trucks: 83M1, 83M2, 83M3, 83K1 and 83E1. In addition to the apparatus floor the station contains the department's meeting room, compressor room, kitchen, office and radio room.
In 2001 the Newbury Fire Department purchased a Posedon air compressor and cascade system for the station to fill the department's self contained breathing apparatus (SCBA.) Fifty percent of the cost of this system was paid for from fund raising and donations and the rest from the department's budget. The SCBAs, which are carried om 83M2, 83M3 and 83E1, are made up of a face mask, regulator and compressed air tank worn on the firefighters back to provide breathing air to firefighters, enabling them to work in smoke filled buildings.
Winter View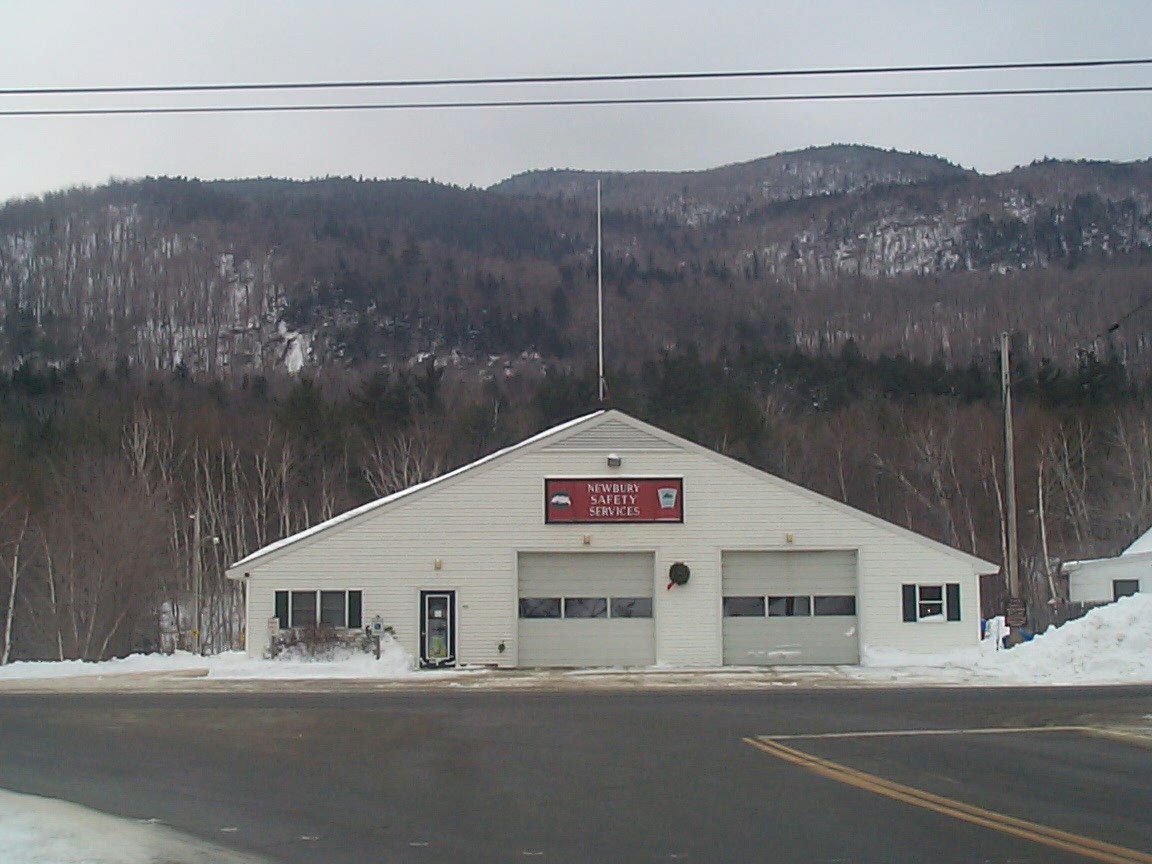 Summer View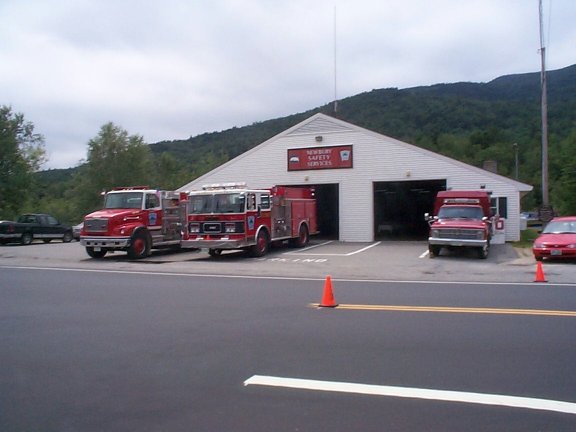 The Newbury Fire Department sub-station is located in the Blodgets Landing section of Newbury off of Route 103A. 83-M4, A 1978 Ford L8000 Engine with a 1000 gpm pump and carrying 1,500 feet of 3 inch hose is housed in this station. This station was donated to the town in 1963 and was renovated to be able to hold the larger fire truck in 1990.
Summer View
Winter View