Newbury Fire Department Response Summaries and Photos
This section contains information on individual Newbury Fire Department responses with photos when available.
---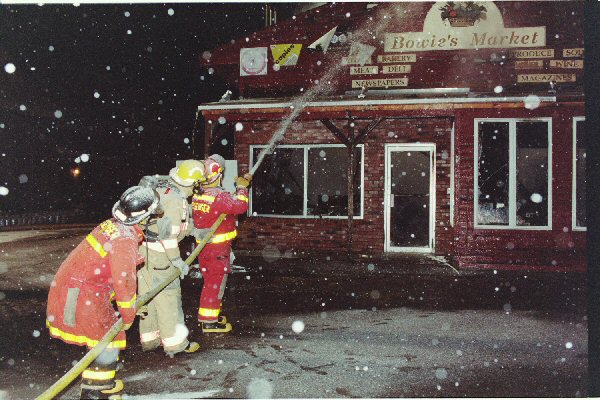 >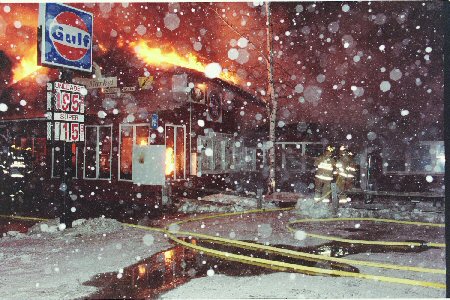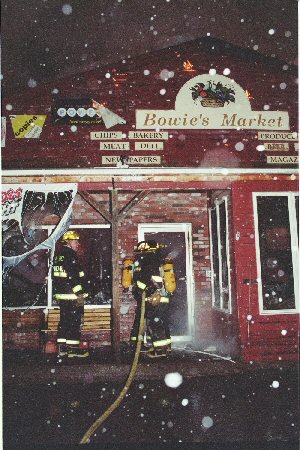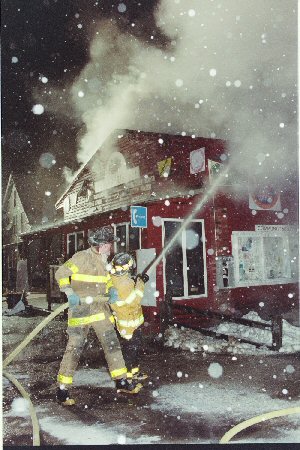 In the early morning of February 21st, Newbury engine 83M32 and tanker 83K1, along with other sorrounding towns responded to a three alarm store fire on Main Street in Bradford. The building was fully involved upon arrival and Newbury firefighters were on scene for three hours during a snowstorm. (Photos by Dan Wolf)
---
January 19, 2005. Newbury firefighters battle house fire in sub zero temperatures.
Two Newbury Fire Department engines and the rescue along with mutual aid from New London and Sunapee responded to a house fire on Rollins Road. The fire department was able to contain the fire to an area of the roof near the chimney where the fire was believed to have started and limit damage to the home.
---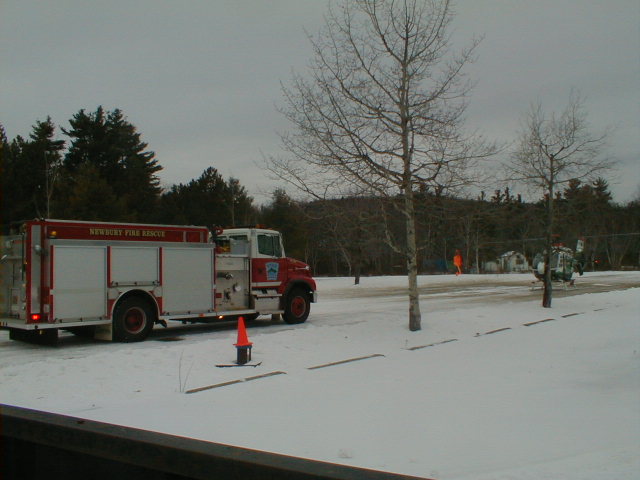 January 8, 2005 - Newbury firefighters & Newport Fire ambulance assist with landing of DART helicopter for transport of injured skier.
---
December 16, 2004 - Newbury & New London firefighters rescue deer from Lake Sunapee
New London Chief Peter Stanley and Newbury firefighter Mike Croteau are shown here with the deer that fell through thin ice on the lake.

---
NEWBURY 10/12/03 – Authorities are looking for those responsible for setting the fire that caused $30,000 damage to an unoccupied summer home here early last Sunday morning. The Newbury police responded to a burglar alarm signal at 389 Mountain Road shortly after 4 a.m. and discovered the structure fire. Firefighters from Newbury, Bradford, and Sutton responded and the blaze was under control in about 10 minutes. New London firefighters covered the Newbury fire station, according to Newbury Fire Chief Henry Thomas. (IntertownRecord)
---
A letter of thanks from Megan received by the Newbury Fire Department
---
Dirt Bike Accident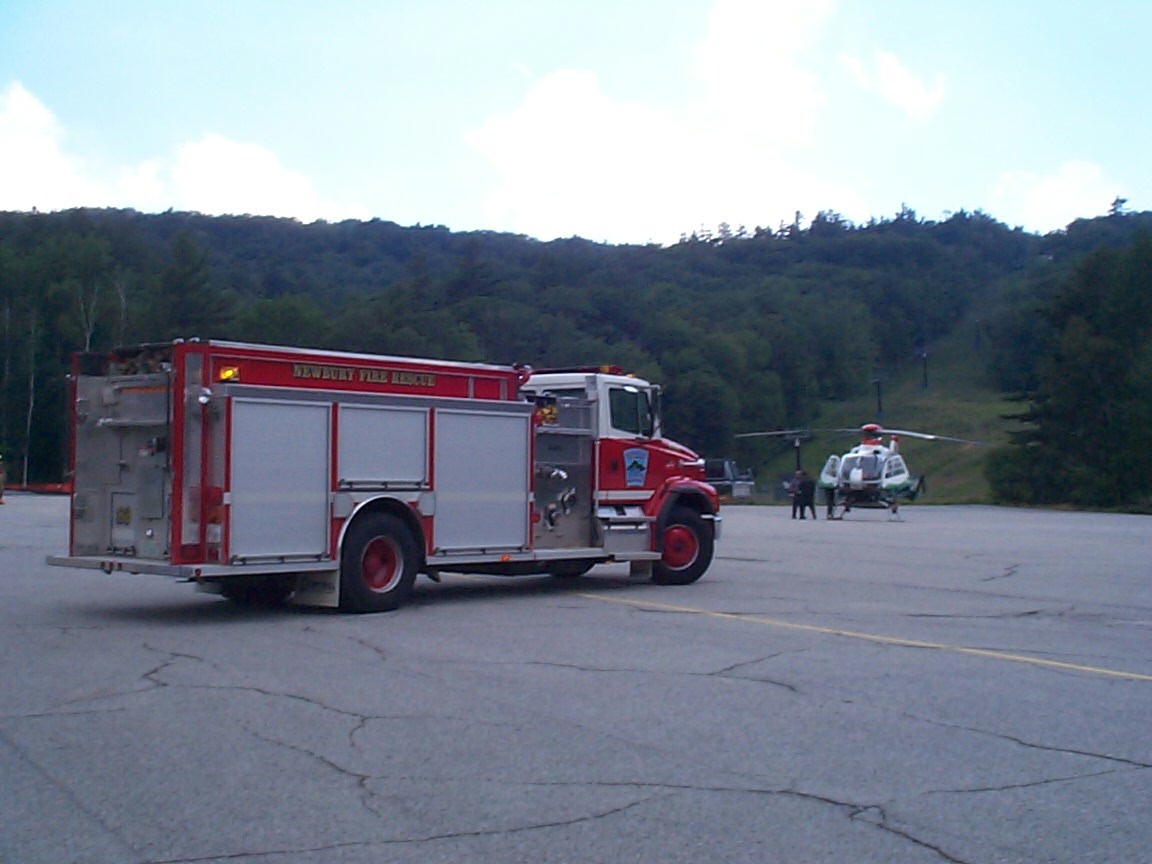 Newbury 83E1 responded to dirt bike accident on July 18. Patient transported by Bradford Rescue to DHART helicopter landing zone at Mount Sunapee Resort . 83M3 assisted in setting up Landing Zone.
Newbury Fire Department Assists Sunapee at 2nd Alarm Fire
Newbury Engine 83M3 and Tanker 83K1 provided mutual aid to the Town of Sunapee on July 4, for a 2nd alarm house fire at 76 Hilltop Drive. The towns of New London, Newport, Goshen and Croydon also assisted Sunapee at the fire.
New London Parade
Newbury Fire Department participated in the New London Hospital Days parade in New London on August 2nd.
Newbury Firefighters Active Over The 4th of July Weekend
Newbury Fire Boat 83B1 assisted the New Hampshire Marine Patrol in at the fireworks displays over Lake Sunapee on July 4th at the Lake Sunapee Yacht Club and July 5 at White Shutters in Sunapee Harbor.
The Newbury Fire Department also participated in holiday parades in South Newbury, Sunapee and Bradford

Return to Main Page