Newbury Fire Department Emergency Medical Service
Emergencies affect everyone's life at some time. The Newbury Fire Department is committed to exceeding the expectations of our residents in delivering the highest quality of patient care. All EMTS are members of the National Registry of EMTS – the national organization that governs the guidelines by which EMTS practice their level of care. New London Hospital is the Newbury EMS resource hospital. Under the direction of the New London Hospital Medical Director, our EMTS are able to practice many advance level care procedures.
The Newbury Fire Department has 8 members that are Nationally Certified Emergency Technicians. Many members have expanded on their basic certifications and carry Intermediate Level, Wilderness EMT, Tactical EMT, Rescue from Heights.
Hours of training are required to become Emergency Medical Technicians. The Basic Course is 120 hours long and all EMTS must take 48 hours of continuing education and a refresher course every two years. Many hours go into maintaining basic and advanced certifications. Courses are continually given at New London Hospital and other locations.
The one element that binds our team is the desire to help our community. We are on call 7 days a week, 24 hours a day and all EMTS carry pagers that advise them of an emergency in the Town of Newbury. EMTS are an integral part of the Fire Department. We train as one unit and cross train all members in assisting at all Fire or Medical/Rescue situations. There is always a job for someone to do at all emergencies.
Training nights are the third Tuesday and last Tuesday of every month at the Newbury Fire Station, but there is rarely a Tuesday night that we are not at the station maintaining equipment and reviewing a calls. We encourage any resident that is interested to come down and see what EMS is all about.
EMS Conference
The annual New Hampshire EMS Conference held at Mount Sunapeee Resort, provides a full weekend of EMS training to members of the Newbury Fire Deoartment as well as departments from throughout the state. Below are photos from the 2004 conference held April 24-26. Classes included keynote speakers and classes on Lost Person Search and Rescue, DHART Ground Safety, Tactical EMS, Ehics, Management of Fireground Injuries and many others. Below are a few photos from the Conference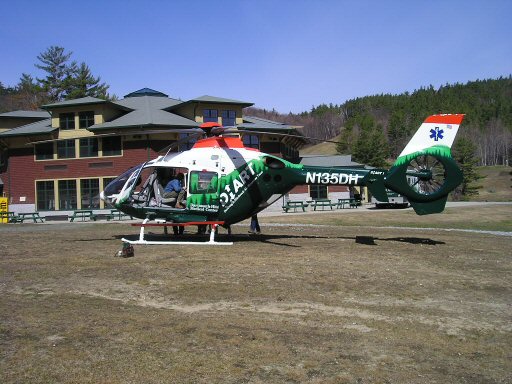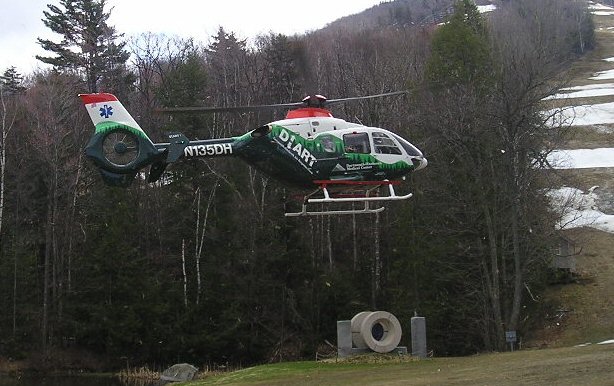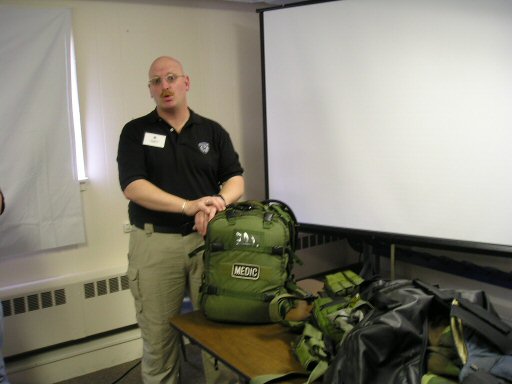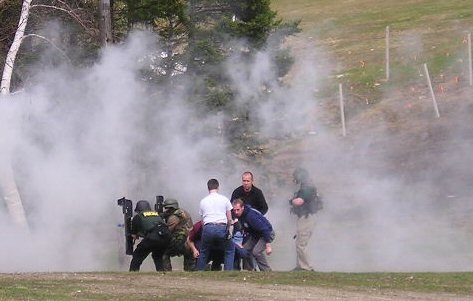 ---
Students from New London Hospital EMS Classes train on auto extrication at the Sunapee Fire Department.
We encourage you to link to the New London Hospital EMS Website for many training opportunities and upcoming classes. Our instructors are willing to set up classes for business or organizational groups.
New London Hospital
New London Hospital Ambulance Emergency Entrance, shown with the Newport Fire/EMS Ambulance and the New London EMS Ambulance
Bradford Rescue Squad and Dartmouth Hitchcock Medical Center DHART Medical Helicopter
Please contact us at any time for information about joining our department. We would welcome the opportunity to meet with you.
Click here to send an e-mail to the Newbury Fire Department EMS Officer
Return to Main Page