Newbury Fire Department Training
Members of the Newbury Fire Department continuously drill to maintain and improve their firefighting and rescue skills.
---
Newbury Fire & Rescue Hazardous Materials Training
Newbury Fire & Rescue members train with other members of the Midwestern New Hampshire Hazardous Materials Response Mutual Aid District on deploying containment booms on Lake Sunapee.
---
Rescue Training
Newbury Fire & Rescue personnel train with the New London Fire Department on auto extracation utilizing the Holmatro rescue tools purchased through the Assistance to Firefighters Grant.The new tools enable rescue personnel to quickly and safely free individuals who may be trapped in their vehicles as the result of a collision. The new rescue tools along with with other fire and rescue equipment will be on display at the Safety Services Building on Newbury Old Home Day, July 12.
---
---
EMTs and firefighters from local departments train at the 2005 NH EMS Conference held at Mount Sunapee Resort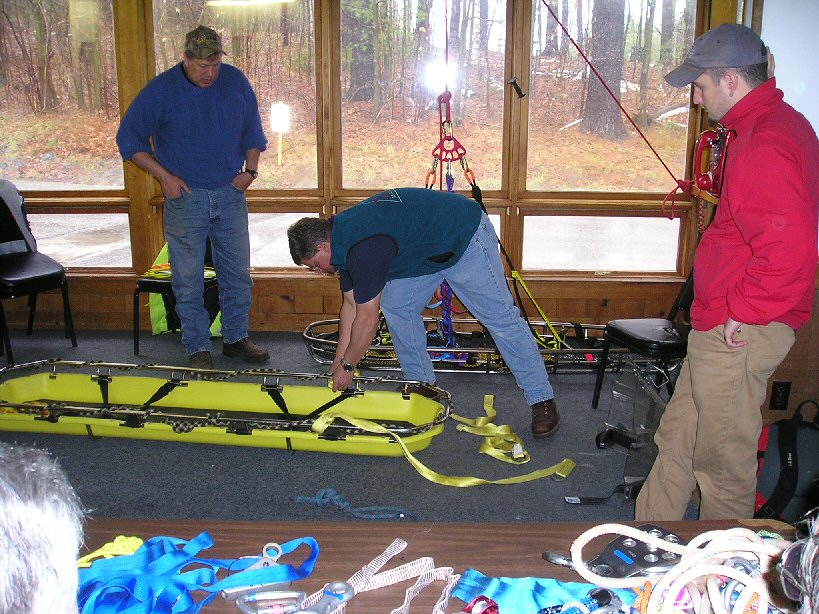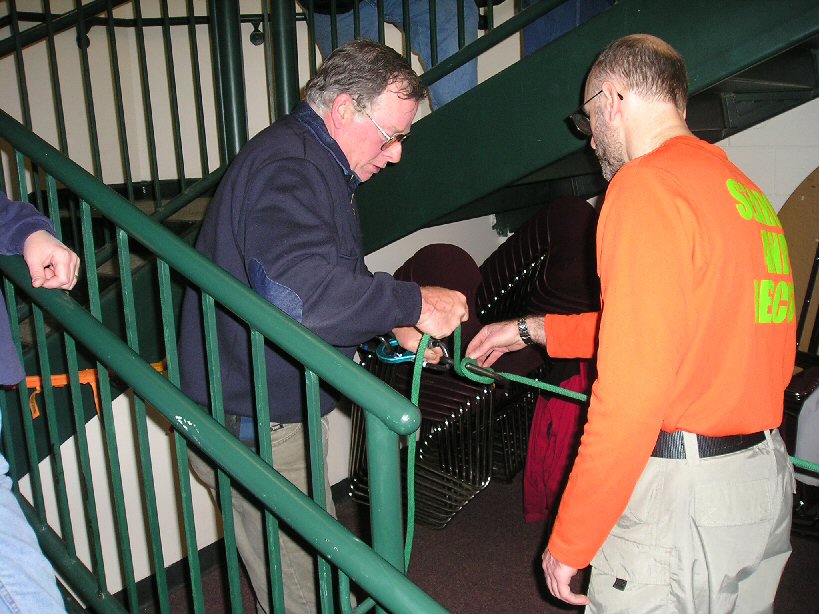 ---
March 2005, Newbury and Sunapee firefighters train in wilderness rescue with Sunapee's Max ATV.
---
In December 2004, New London Hospital hosted a Snowmobile Rescue Basics class conducted by Larry Gellman of Mountain Aid Training International Inc. Members of the Newbury Fire Department and surrounding fire departments attended the full day class. The course involved both classroom and practical sessions. As the snow as not deep enough the day of the class, ATVs were used in place of the snowmobiles. The following photos are from that class.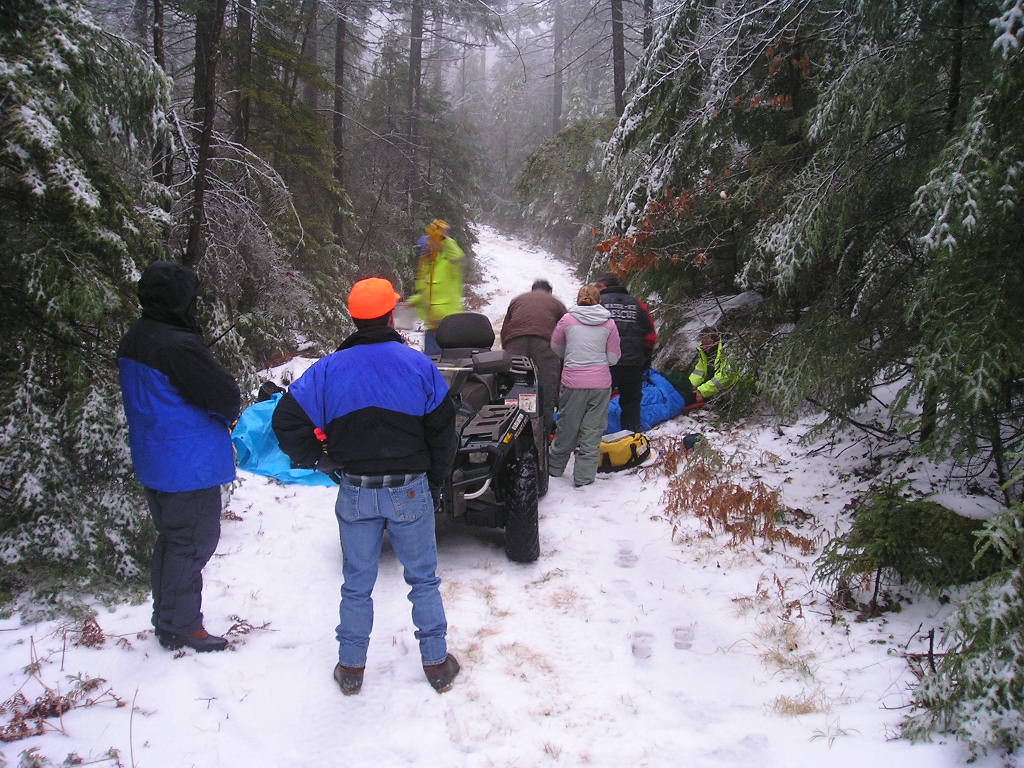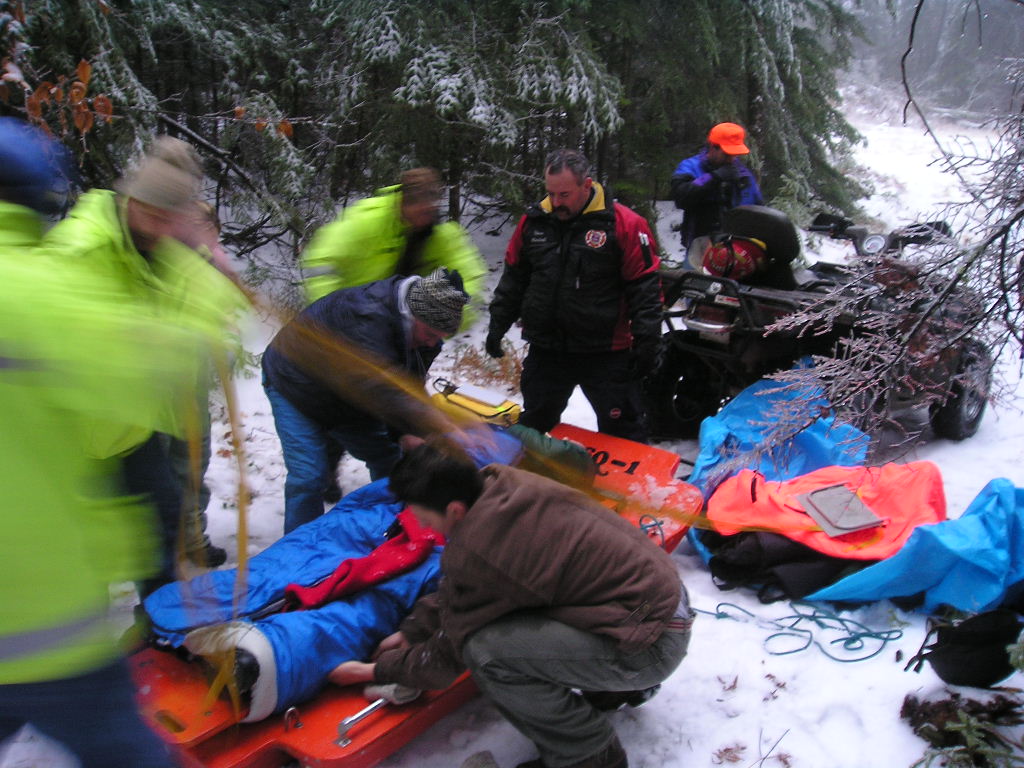 Automobile accidents account for a significant number of department responses during the year. Here firefighters practice the skills needed to safely remove the (simulated) victims of an accident from a car.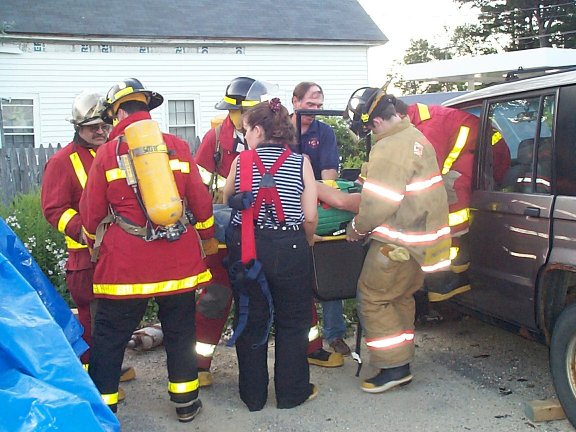 Newbury firefighters practice their firefighting skills safely under controlled actual fire conditions